Food
Vending Machines in Baltimore, Maryland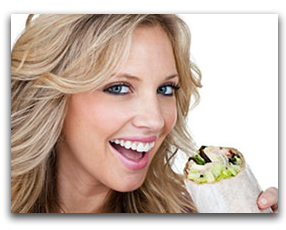 Fresh sandwiches, wraps, salads, burritos and fruit cups – you can be sure to find all these and more in our food vending program. Working with a local commissary, all items are fresh and delicious, but we also have machines to handle our wide variety of frozen entrees. Whether you're choosing fresh products, frozen products, or both, your selection is completely customizable to your preferences.
The benefits of adding a food vending machine are many. If it's an office situation, food vending is a great way to help increase productivity by giving employees lunch and dinner options on site. This service is a great fit for schools, hospitals or any other facilities with strict nutritional guidelines to follow.

Our service area includes Baltimore and the surrounding areas of Baltimore City, Baltimore County, Anne Arundel County, Baltimore County, Harford County, Howard County and Prince George's County.
See what 1st Vending Solutions can do for YOU. Call 410-676-9025 or e-mail 1stvendingsolutions@gmail.com for more information or to set up a free, no-obligation consultation.